New Agency!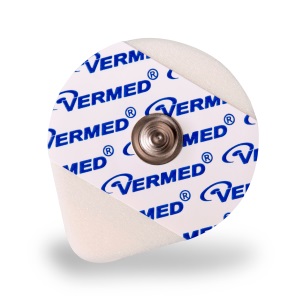 Vermed
Jackson Allison is also now the New Zealand distributor of Vermed products. This is a wide range of dependable, high quality and easy-to-use consumable medical products, including patient monitoring and medical surgical devices. Products include: electrode sensors, ECG electrodes, ultrasound films and gels, defib pads, grounding pads and medical chart paper.
ECG Electrodes: ECG Electrodes are known throughout the industry as the leading choice for diagnostic electrodes. ECG Electrodes come in many different shapes and sizes. At Vermed we offer a variety of Electrodes for all of your patient monitoring needs.
Ultrasound Gels: Vermed offers a complete line of Ultrasound Gels and Accessories.
Defib Pads: Our Defib Pads are designed with your needs in mind. After years of studying competitive brands available, we've identified several ways to improve defibrillator pads. Our pads offer the longest lead wires and shelf life, as well as the largest conductive surface area available.
Grounding Pads: From our unique TwinSafe design to our standard Swaroplate models. Vermed Grounding (Diathermy) Pads are compatible with many RF generators. Pads are produced with the highest quality materials and designed to ensure complete contact during HF surgery.
Medical Chart Paper: Vermed manufactures charts for all the latest equipment as well as many older model ECG and stress test recorders. We manufacture to the highest level of quality and OEM specifications.